A exciting new range of Silverwood pie moulds for Game Pies, Sliced Pies, Individual pies and more
It's great that we can now finally stock modern and more affordable interpretation of the traditional heavily decorated expensive tin moulds. These clever moulds allow the user to remove the pie from the mould for egg washing. In the easiest, most elegant way, the mould simply opens up to reveal the part-baked pie, sitting on its own mini baking tray ready for egg washing and returning to the oven for browning.
Other New moulds include the Simple Simon set of 6 pie moulds.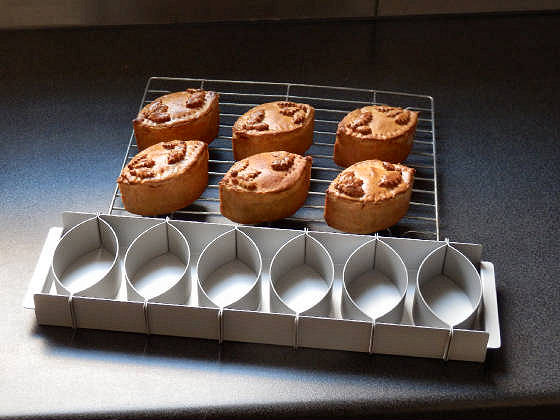 With the Simple Simon set, its possible to make either 6 identical individual pies, or, by adjusting the side pieces, up to 6 different sizes of pie, from the original individual pie up to a 15in long Party Pie. There is also the option to bake two or three sizes at the same time as shown in the pan layout below.......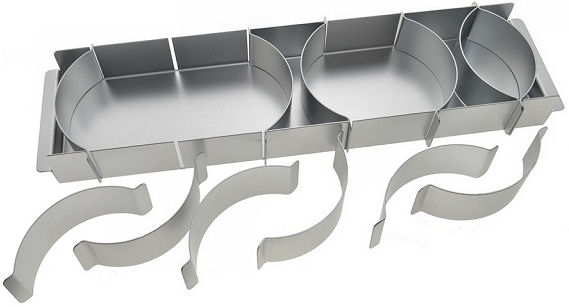 Lots more new tins in stock and all made in Britain.