A common question we get asked by customers at Peppercorn is…..
"Do you have a good Garlic Crusher?"
Even though we have several very good Garlic crushers that would perform a perfectly adequate job we always point them to The Garlic Twist first.
It might not look and feel as nice as a good quality stainless steel garlic crusher but, for getting the job done easily, effectively and being able to choose how finely you need your garlic, The Garlic Twist is the way to go. The more you twist the finer it gets, from coarse chunky garlic right down to a fine garlic paste.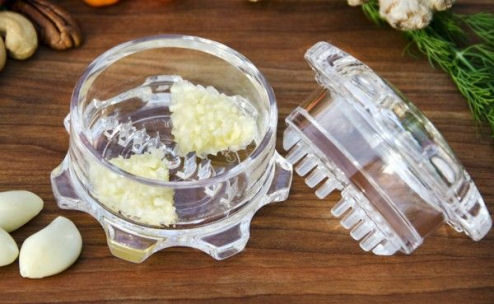 It's also cheaper and multipurpose too….try ginger, olive, chilli pepper, onion, herbs, & nuts!
Cleaning is simple, there is no waste, so simply run under the tap or pop it in the dishwasher and, there aren't any tiny little holes to clean out!
So next time you think crush……think twist!